DESCRIPTION
The ZNH Z3 Pro electric bike is the ideal companion to feel the wind in your face and forget about the past while falling in love with bikes all over again. Experience the freedom of a country road and let the powerful motor conquer your worries along with any terrain you may encounter.
The Z3 Pro is a 26-inch electric mountain commuter bike that combines dynamism and elegance. Bright and lively colors make it full of summer riding style. At the same time, the invisible welding technology used in the body further improves the sense of unity and high craftsmanship of the product.
With trusted frame geometry and stable handling, combined with mountain tires, a suspension front fork, and ergonomic handlebar grips, the ZNH Z3 is the electric bike to complement your cosmopolitan life.
MOST IMPORTANT FEATURES
Invisible Weld Technology
The Z3 Pro bike frame uses invisible welding technology. This revolutionary welding process reduces loose joints and improves structural integrity while providing fine-tuned welds that are both aesthetically pleasing and strong.
The clean and cleverly integrated hidden battery and non-marking frame create a sleek, streamlined silhouette that is not typical of electric bikes.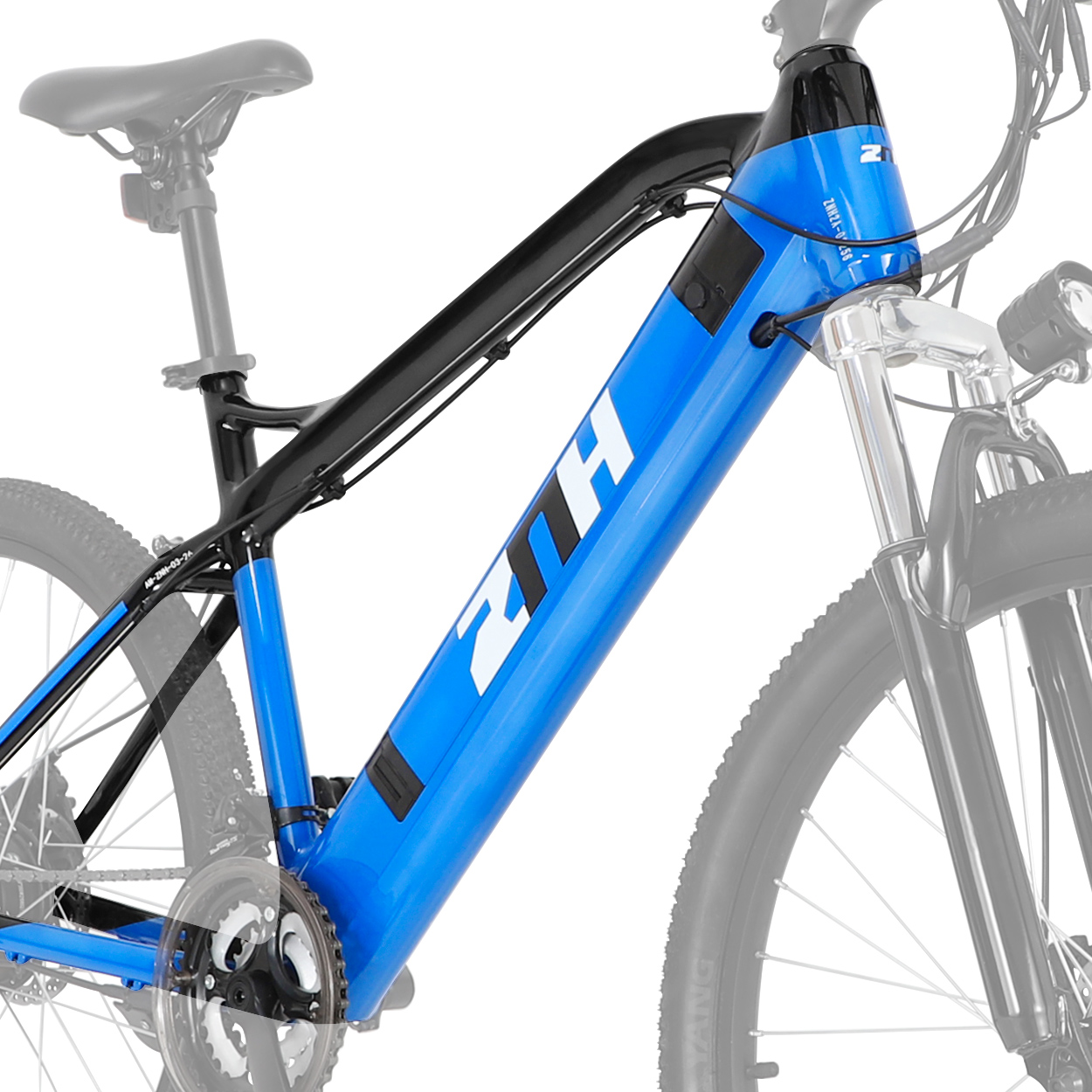 Removable Battery
Stylish, proprietary removable battery makes the product look sleeker and cleaner. It is very convenient to remove the battery. You can be pushed in and out easily with one hand. The smaller size than traditional external batteries also makes it easy to carry. A user-friendly LED display on the side of the battery keeps you informed of changes in available power.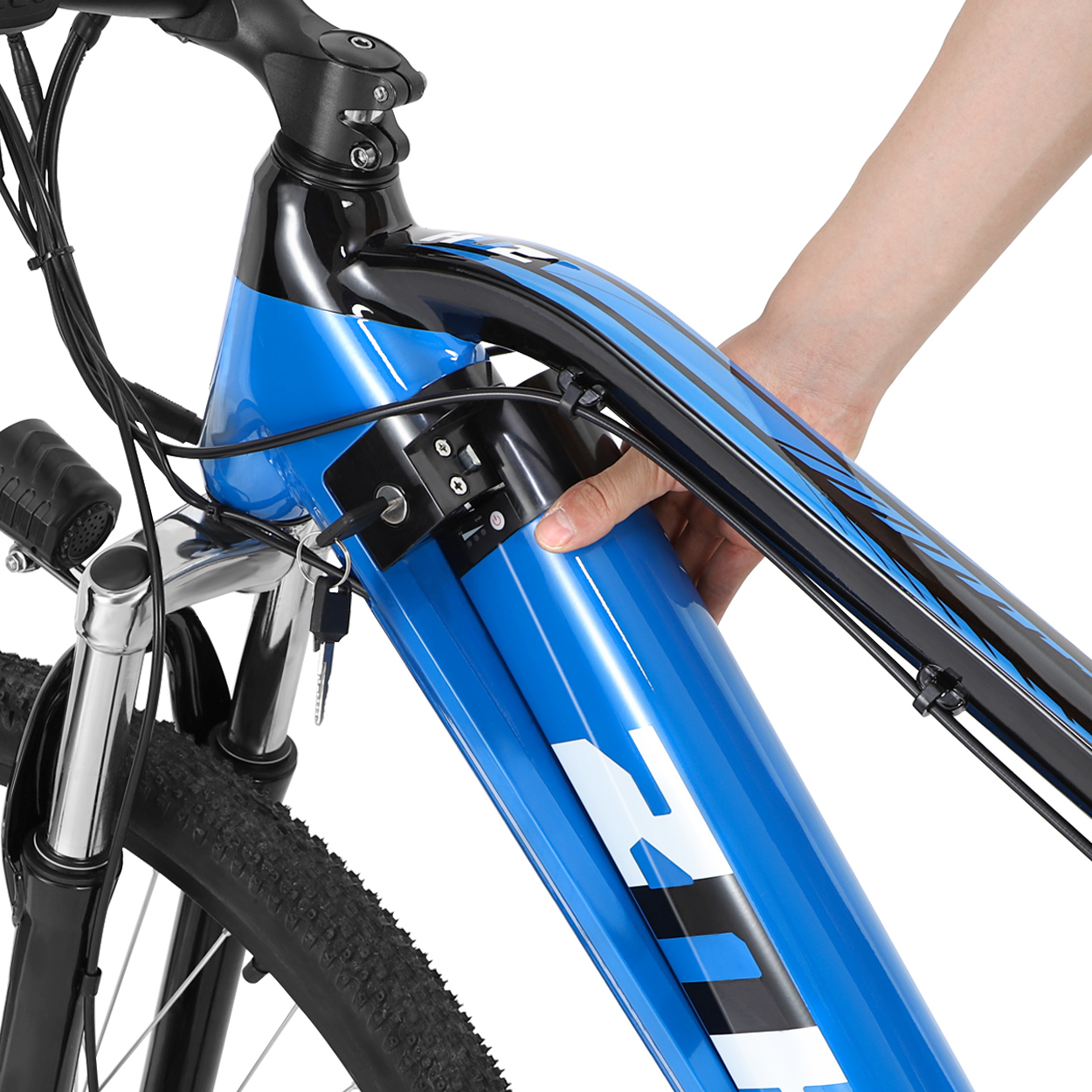 Serious Power
The powerful 350W motor provides 45 Nm of torque for a smooth, capable ride. It provides strong support on any route, smooths the slope, shortens commuting time, and brings pure fun.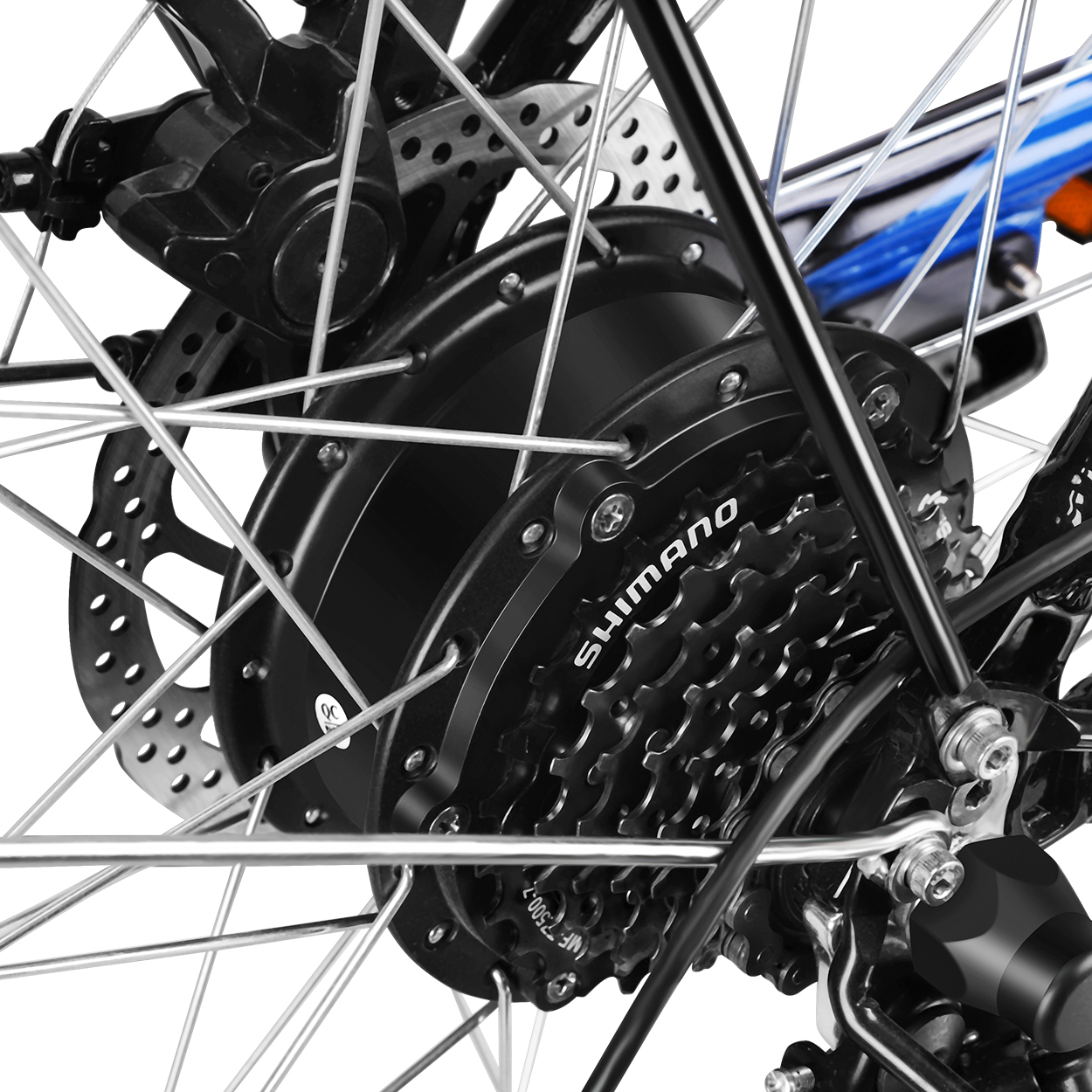 Wide Range of Gears
The derailleur gear of ZNH Z3 Pro is equipped with Shimano 21 speed gear shift system. This provides you with a wide range of gears, so you always have a good rhythm.
Specification
SIZE