7 Best Christmas gifts for cyclists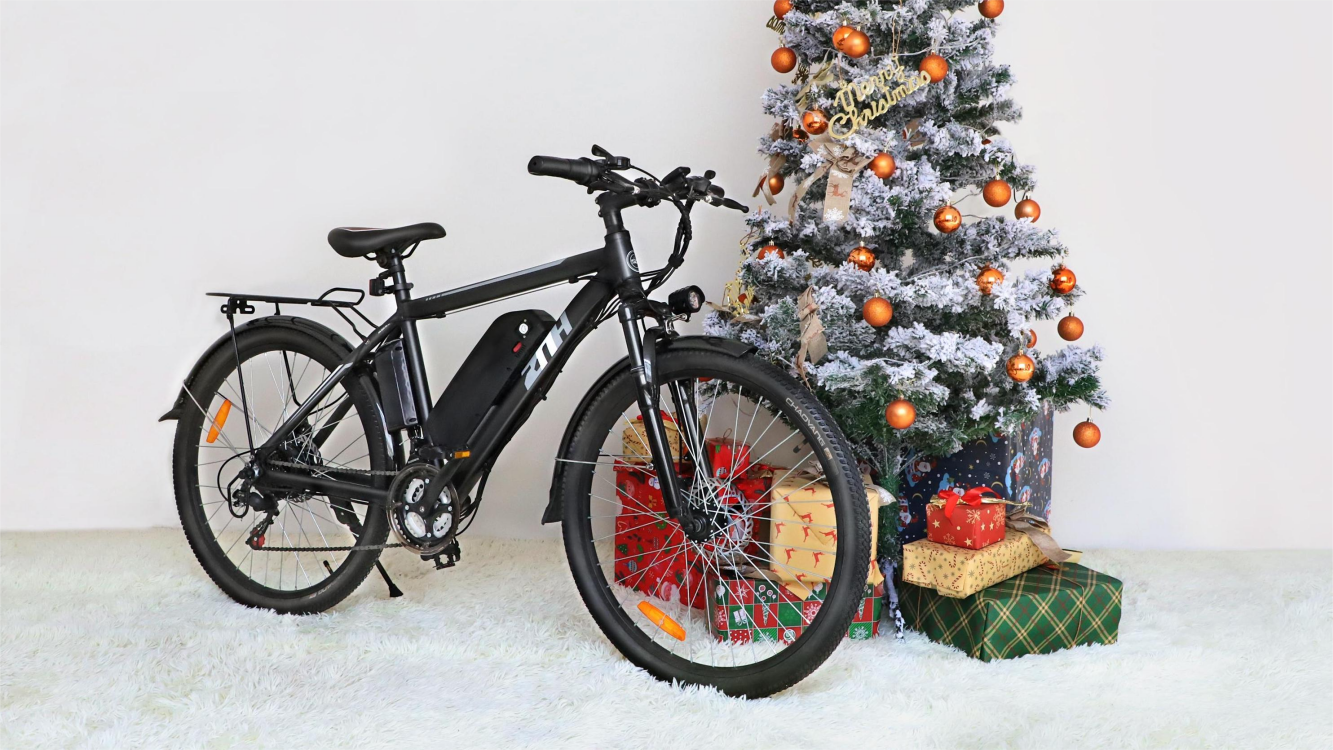 The holidays are a great opportunity to give gifts. At Christmas time, it will be very meaningful to give your loved ones or friends their favorite gifts. If your family or friends like cycling, then you can choose a gift for them according to the following suggestions.
This article describes the types of gifts for cyclists at Christmas time.
Electric Bikes:
Whether it's a brand new bike or a reconditioned old bike, it makes a great gift for someone who loves cycling.
Types of electric bikes include commuter bikes, all-terrain bikes, and fat tire bikes.
ZNH Z2 Electric City Commuter Bike
The ZNH Z2 is a commuter e-bike that's great for those who especially like the mountain bike riding position. Plus, riders can easily climb onto the curved frame and get on and off the bike. Bikes with pedals are comfortable and stylish on every ride, making them ideal for business trips or commuting.
ZNH Z6 All Terrain Electric Fat Bike
ZNH z6 fat tire electric bikes suitable for all terrain and all weather. They are built strong with a powerful battery life that will last hours with a single charge. There is also a USB port that supports your phone's charging so you can be sure to have power on your mobile device while you ride. High-end mid-drive motor perfectly maintains the front and rear balance without affecting its exceptional vibration absorption performance with increased acceleration torque., They have better grip ,you can easily conquer and the most rugged can easily navigate through dirt, sand, snow, etc.
Cycling equipment:
such as safety helmets, gloves, knee pads, and glasses, which help keep cyclists safe. For friends who like to ride, it is very important to ride often and ensure safety. Therefore, bicycle equipment is an essential accessory. Safety helmets can choose comfortable and stylish safety bluetooth helmets;
Bike Restoration Kit: If you know someone who already owns an e-bike, it's a good idea to gift them an e-bike restoration kit. This will keep their e-bikes safe while parked. Includes a wrench, tire pressure gauge, Phillips screwdriver, and other common tools cyclists can use to restore and maintain their bikes.
Bike Lock:
This is a useful gift that cyclists can use to lock their bikes to prevent them from being stolen. Electric bikes cost hundreds of dollars, and some riders even take extra steps to ensure they are safe from theft and damage. Given the size of e-bikes, theft of e-bikes is possible and common. They are easy to steal, but hard to find. Riders should therefore take every precaution to ensure their safety,
Electric Bike Phone Holder:
This is a mount mounted on the handlebars of the bicycle, which allows the cyclist to use the phone conveniently during the ride.
Bicycle water bottle:
This is a water bottle mounted on the bicycle rack that allows the cyclist to replenish water at any time during the ride.
Bike Maps:
If cyclists like to cycle to different places, a bike map is a very practical gift to help them plan their routes
Comment