Simple precautions for riding electric bicycles in winter
Riding an electric bicycle to reach your destination in winter requires a lot of arrangements and precautions. The weather conditions in any location in winter will always change, so you must be prepared and planned when riding an electric bicycle. It was an even bigger test for the rider due to the cold and slippery roads.
If you have a ZNH Z9 all-terrain electric bicycle, you can be more adaptable to complete the riding challenge in winter. Cycling in winter requires a lot of effort to pedal. Therefore, you should bring less luggage when traveling in winter, especially when you are far from home. Here are the tips you need for electric bikes this winter:
Anti-skid measures for tires:

Riding an electric bicycle on icy urban roads also requires snow chains to assist. Here, I would like to share an ultra-low-cost DIY bicycle snow chain solution. Use yellow plastic ropes, which are commonly used wire strapping straps when repairing computers. Prepare some thick strapping straps and tie them to the tire in alternating directions between each spoke. , Tighten it with pliers, cut off the excess, tie the plastic tie to the tire, and tie both tires to maintain the friction level and play the role of tire anti-skid.
Check the weather forecast before heading out:

Whenever you go out, looking at the current real-time weather forecast for your location will avoid many surprises. However, it is more unavoidable in winter, because heavy snow or blizzard may come at any time, which will hinder you when you are traveling and disrupt your original plans and arrangements. Since you'll be riding your e-bike for minutes or even hours, depending on where you're going, you'll need to be informed and geared up.
Check your brakes:

There is no doubt that the first element of riding is to check the brakes and keep the brakes normal, which will play a good role in personal safety. In winter riding, whether you want to slow down and turn around or stop at the intersection and wait for a red light, excellent brake pads can greatly improve the performance and safety factor of your car.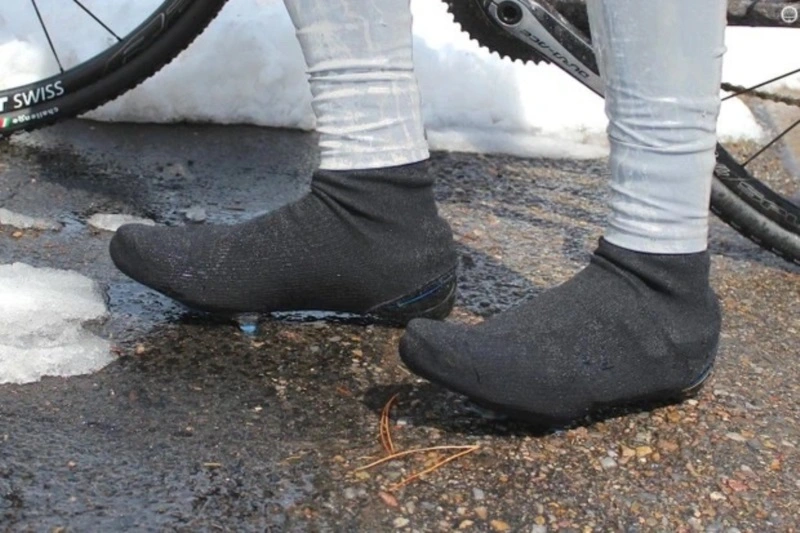 keep warm:
Be prepared with warm clothes, warm gloves, waterproof shoes, neck gaiter face mask, etc. Cold feet make riding painfully cold enough to feel tingling in your toes. Since most cycling shoes are designed to stay cool in the summer, the speed at which you pedal will only intensify cold winds that can cool your toes, and rain and snow can easily seep into the shoe's vents. As mentioned above, check the weather forecast before going out, so that you can prepare warm equipment.
Stay hydrated:

You certainly won't get hot while riding a bike in winter, but know that your body is still sweating at this time and still needs to be hydrated. When you start to shiver a little after a long lap, a warm cup of water or coffee can warm your body from the inside out. Use a double insulated thermos to keep your beverages warm, even when riding in icy conditions. If you're riding with a regular plastic water bottle, put it in the back pocket of your jersey so it doesn't freeze.
Check your lights:

Don't ride without a functional light, there's not enough sunlight in winter, late sunrise in the morning and early sunset in the evening. Darkness accounts for more than half of the day, and this has a very negative impact on your personal safety on the road. So be sure to install a portable rechargeable headlight on the handlebars, lest you get stuck in a small cafe halfway and can't get home. Check them out at night or in low light to see if they are foggy, broken, or wobbly. This applies to headlights, taillights and signal lights.
Read next:How to Clean an Electric Bike Chain?
Comment